Portfolio: 100+ Vizzlo charts and graphics
Ribbon Bar Chart
(10)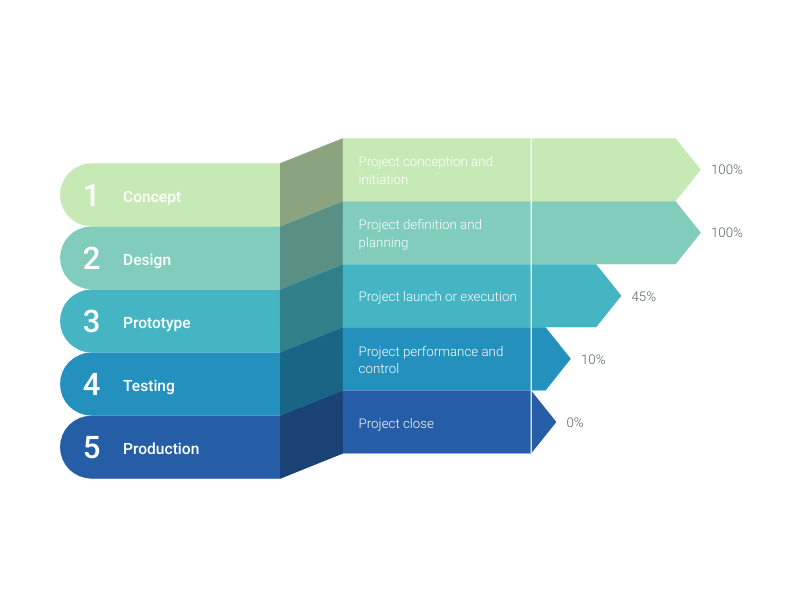 Features
Custom number formats and colors
Optional enumeration and labeling of individual values
Optional sorting by value
What is a ribbon bar chart?
A ribbon bar chart is, like its name suggests, a bar chart in ribbon format that allows plotting and comparing categories while providing a more detailed description/background information to the data.
This bar chart is also a great solution to present your project's milestones plan and its progress. It works perfectly as a ranking list with values as well.
Its ribbon format conveys a dynamic idea and looks beautiful.
How to make a ribbon bar chart with Vizzlo?
Vizzlo's ribbon bar chart is highly customizable and very easy to create. Follow these simple steps:
Click on any element to directly edit it.
You can also use its respective card in the sidebar as a support to change values and colors; or just copy and paste your data into Vizzlo's spreadsheet (click the button "EDIT DATA IN SPREADSHEET").
Choose or customize a theme exploring the settings of the "APPEARANCE" tab.
Use Cases
Project Management
---
Examples
---
You might also like