Portfolio: 100+ Vizzlo charts and graphics
Pyramid Chart
(9)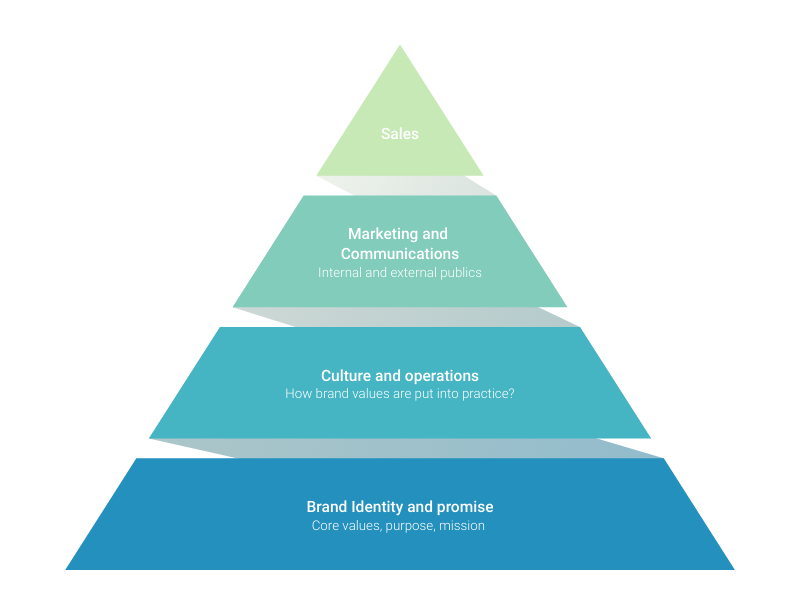 What is a pyramid chart?
The pyramid chart is a triangle diagram used to represent hierarchies visually. The triangle is divided into sections, illustrating vertically top-down/broad-narrow structures and processes. An inverted pyramid functions as a funnel chart as well.
This chart is widely used to visualize any hierarchy: from priorities to social structures (e.g., social classes or management levels in organizational structures); and steps of processes that lead to narrowing down or sharpening input elements (e.g., leads in a sales or marketing funnel or candidates in a recruiting pyramid—in other words, processes that might also involve filtering methods).
How to create a pyramid chart with Vizzlo?
This vizzard is the fastest and most beautiful alternative to any ready PowerPoint/slide template. Make your pyramid chart online with ease:
Click on any element to start editing it.
Drag and drop the sections to rearrange them as you wish.
Use Vizzlo's spreadsheet to import or copy and paste your whole text information (section titles and descriptions) quickly.
In the tab "APPEARANCE" of the sidebar, explore the Vizzlo themes to choose your preferred font-color combination.
Alternatively, fully customize your pyramid to match your corporate identity.
Pyramid chart maker: key features
Custom colors
Up to ten segments
Inverted pyramid (funnel chart)
Use Cases
Sales & Marketing
---
Examples
---
You might also like