What does the world's richest man, Jeff Bezos, do with his billions? Multiplies them with smart and significant investments in a veritable smorgasbord of companies - including the acquisition of American organic supermarket chain Whole Foods for a staggering $13.7bn in 2017. Bezos has fingers in a lot of pies, from robotics to real estate to romantic novels (on audiobook). What will he buy next?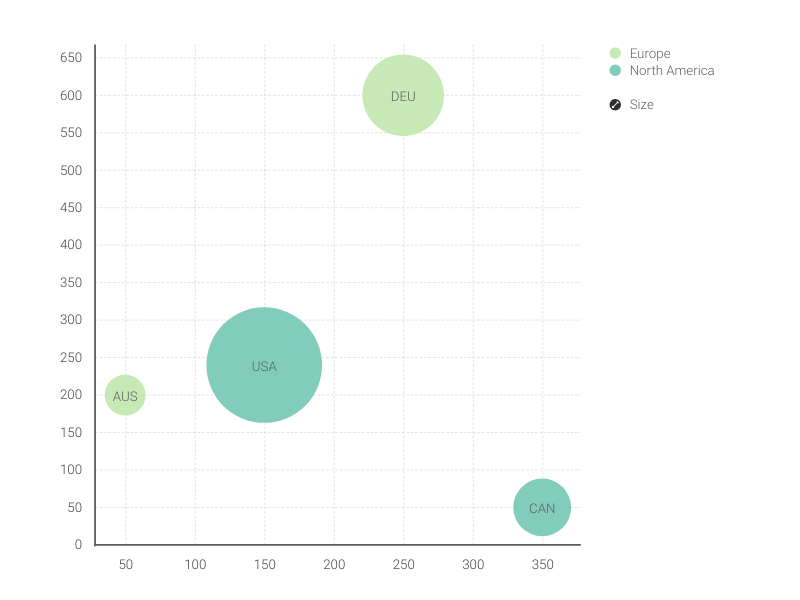 This is an example of Vizzlo's
"Bubble Chart"
A multivariable graph for visualizing and comparing up to four dimensions/data series.