Time to play: Do presidents work a lot? Well, it depends.
Obama has once described his routine as: "I'm a night owl. My usual day [is]: I work out in the morning; I get to the office around 9, 8:30 a.m. to 9 a.m. [actually, according to a former aide, 9:30- 10:00 a.m.]; work till about 6:30 p.m.; have dinner with the family, hang out with the kids and put them to bed about 8:30 p.m. And then I'll probably read briefing papers or do paperwork or write stuff until about 11:30 p.m., and then I usually have about a half hour to read before I go to bed … about midnight, 12:30 a.m.—sometimes a little later." George W. Bush would get in the Oval Office by 6:45 a.m.
Since a leak of Donald Trump's private schedule, he has been mocked for his "executive times"—i.e., watching cable news and tweeting. In response, White House Press Secretary Sarah Huckabee Sanders wrote, President Trump is one of the hardest workers she has ever seen.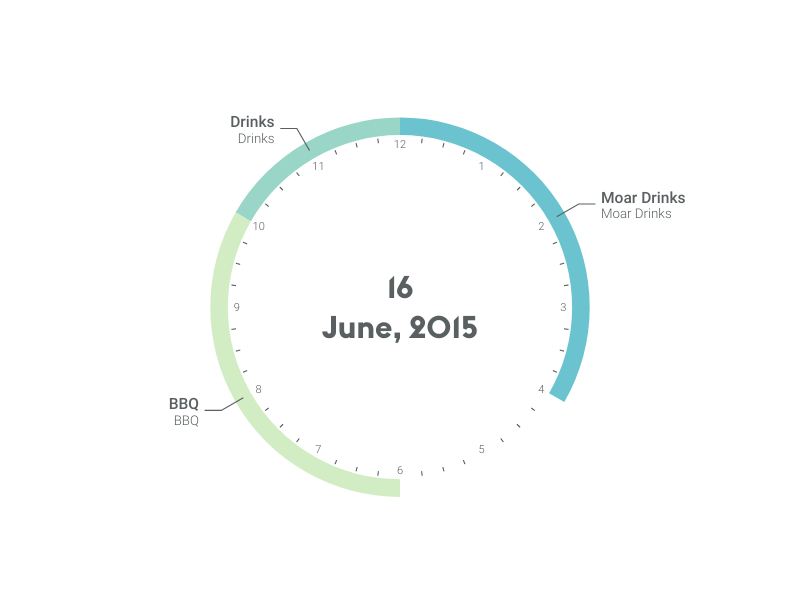 This is an example of Vizzlo's
"Circular Agenda"
Plan a whole year or a day, or quickly display recurring activities/events with this beautiful agenda chart.
Project Management Sales & Marketing