Construction Gantt Chart Template
Project management describes a comprehensive organizational and operational concept that enables complex projects to be completed on time, cost-effectively, and with the necessary in high quality. It contains the organization and all tools for planning, coordination, steering and controlling of the intended project.
The Gantt chart, which was designed in 1910 for machine allocation, is nowadays used in project management, among other things, to display schedules in the form of tasks. The aim is the representation and communication of the scheduling of a project.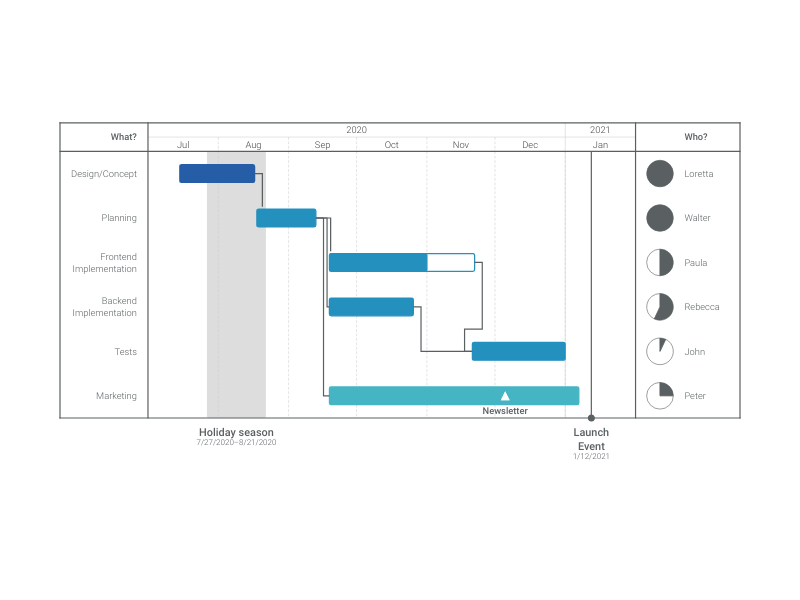 This is an example of Vizzlo's
"Gantt Chart"
Visualize project schedules and your progress flow.