Gantt Chart Template for SEO Campaigns
An SEO campaign is a planned effort to optimize a page or website to improve its SEO rankings. When the SEO checks the use of the keywords necessary to capture the right audience, a more detailed review takes place. On-page optimization is one of the most intensive processes at the beginning of an SEO campaign. And since there are many things to consider, they usually come in stacks. The SEO checks if the website has the right meta tags, SEO optimized images, sitemap and many other necessary SEO elements.
A Gantt chart helps you to plan, execute and control your SEO strategies. This is an template of what a timeline for an SEO campaign could look like.
Source: gobluemedia.com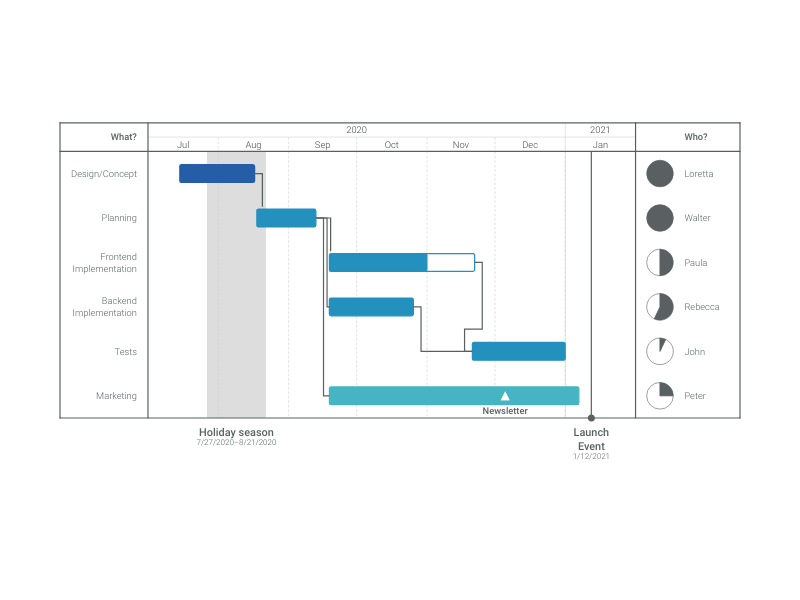 This is an example of Vizzlo's
"Gantt Chart"
Visualize project schedules and your progress flow.