The Three Rules of Running an Effective Meeting
Well-managed meetings make people leave the room feeling more productive and motivated. Learn how to avoid running a bad meeting with these three rules that are easy to apply, regardless of your position. Check the full guide from The New York Times.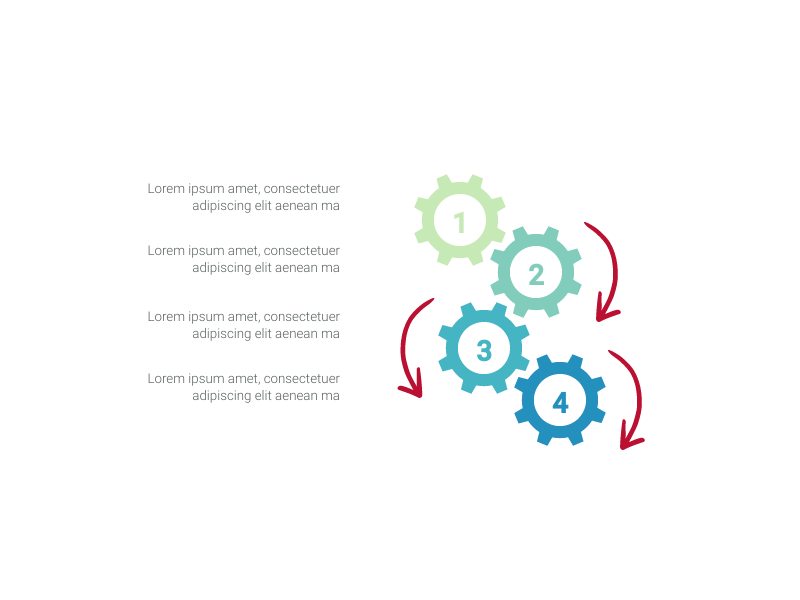 This is an example of Vizzlo's
"Gearwheels Chart"
This gearwheel chart perfectly fits your relationships in business processes.