American Elections '16 | Popular Votes
U.S. Presidential Elections 2016: Donald Trump won 304 electoral votes, Hillary Clinton 227. However, Clinton had an advantage of 2.868.692 popular votes. The Electoral College mechanism was meant to avoid states with large populations to dominate federal elections. However, it allowed this time a candidate to win the elections with a disproportionate popular vote loss, raising issues concerning the legitimacy of Trump's presidency. Check the breakdown of the final results for the popular votes in this vote tracker.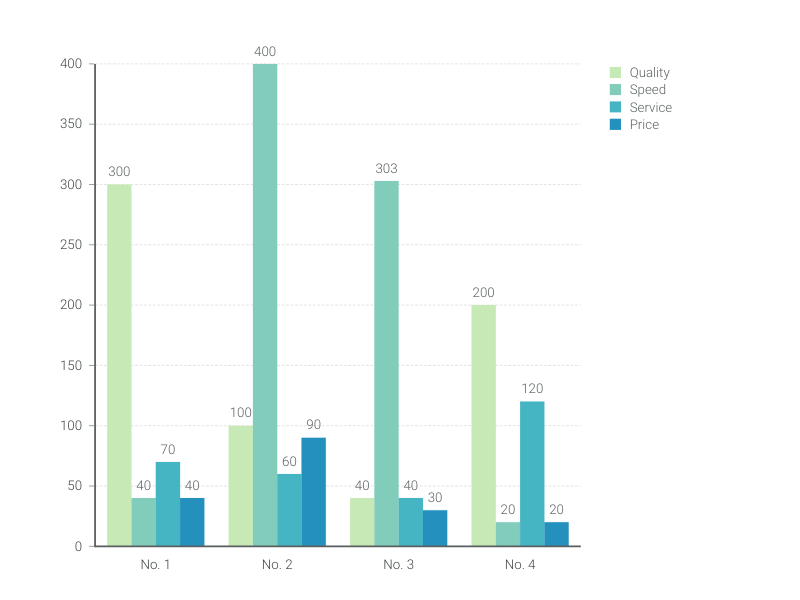 This is an example of Vizzlo's
"Grouped Bar Chart"
Use a grouped bar chart to compare the same categories within different groups.