In-House Production on the Rise!
The Content Revolution: The necessity to produce more and more content is changing how firms structure their communications, and how creatives and marketing professionals work together. Much of the work which was outsourced, is now being executed by in-house professionals and freelancers. Understand the trend.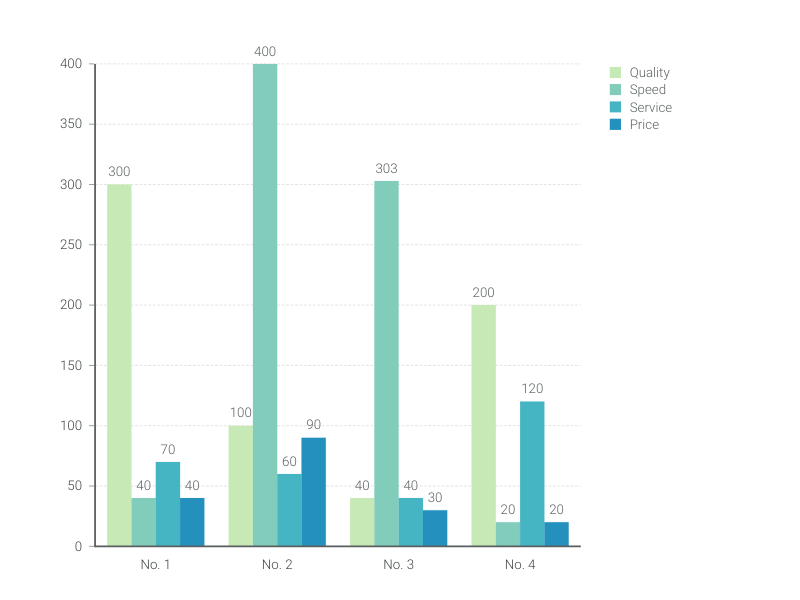 This is an example of Vizzlo's
"Grouped Bar Chart"
Use a grouped bar chart to compare the same categories within different groups.