THE 4th INDUSTRIAL REVOLUTION:  TOP 5 DRIVERS OF CHANGE
The Future of Jobs: Technology, climate challenges, as well as socio-economic and demographic trends are transforming the labor market and how we will work in the future. According to the World Economic Forum, these are the key drivers of change leading to the Fourth Industrial Revolution. Get the full report.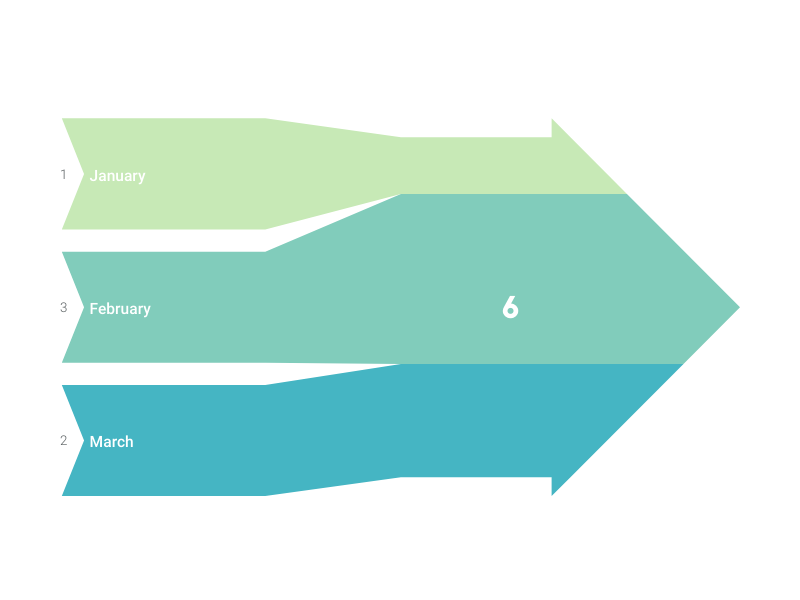 This is an example of Vizzlo's
"Inbound Sankey Arrow"
Visualize the flow from several sources to a whole with a beautiful Sankey-like diagram.