Did the rise of smartphone photography affect the camera industry?
In the last few years, smartphone cameras have evolved and improved significantly to become incredibly capable and versatile. More and more people prefer to just use their smartphone to take pictures, rather than carrying around a digital camera every day. Even if professional photographers get better results with digital camera, smartphones give the rest of us the chance to snap shots easily and everywhere.
In this line chart we show the total shipments of digital cameras from 1999 to 2018 according to CIPA (the Japanese organization of the world's most renowned camera makers such as Nikon, Canon and Olympus). In 2010, members of CIPA shipped around 121 million digital cameras while the first touchscreen smartphones were hitting the shelves (2007-2008). The camera industry did not worry too much about the competition and sales did recover for a short period, but as smartphones became more ubiquitous from 2010 there were a major decrease of digital camera sales of about 84% by 2018. In 2018, only 19.4 million units of digital cameras were shipped, the lowest number since 2004. It can be assumed that the massive decline is entirely correlated to the increase in smartphone usage, as in 2011 the smartphone shipments reached 448 million units.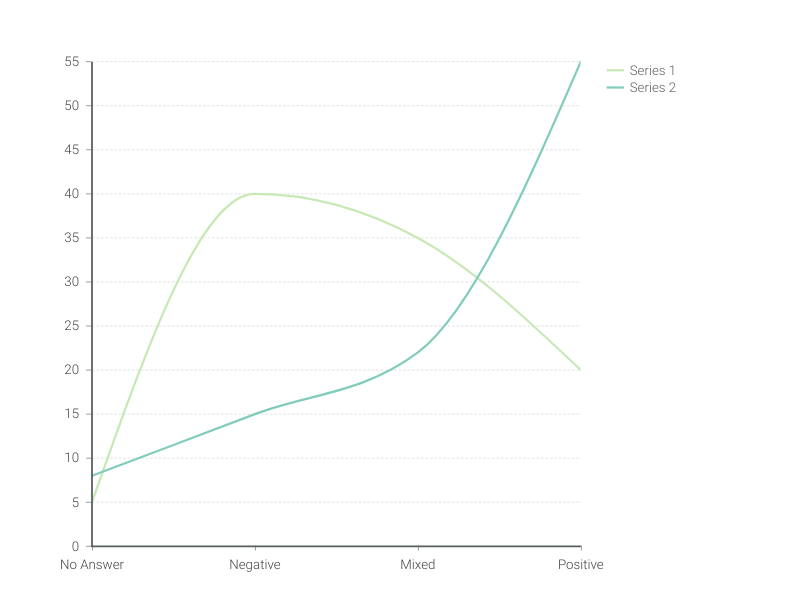 This is an example of Vizzlo's
"Line Graph"
An easy, quick, and super versatile line graph maker.