Cyberpunk 2077 was first announced in May 2012. Over the years, the anticipation for the game grew to the point of being one of the most anticipated games ever. Adding to the hype was the fact that the game received multiple delays to its launch date. Mostly attributed to the desire from the developers to make sure the game was as polished as possible.
Over eight years after the first announcement, Cyberpunk 2077 was released on 10 December 2020. Although it became the fastest-selling PC game to date, players—especially on console—were left sorely disappointed when the first reports started to surface. The game was released with many bugs, and many promised features were either stripped down or completely removed. These issues are particularly apparent on the console version of the game which does not have the power to match the PC version.
Cyberpunk 2077 might be just the next victim of an internet hype that can't match reality as it happened already to other games. Only time (and lots of patches) will be able to tell if one can succeed in winning the favor of the crowd.
---
Sources: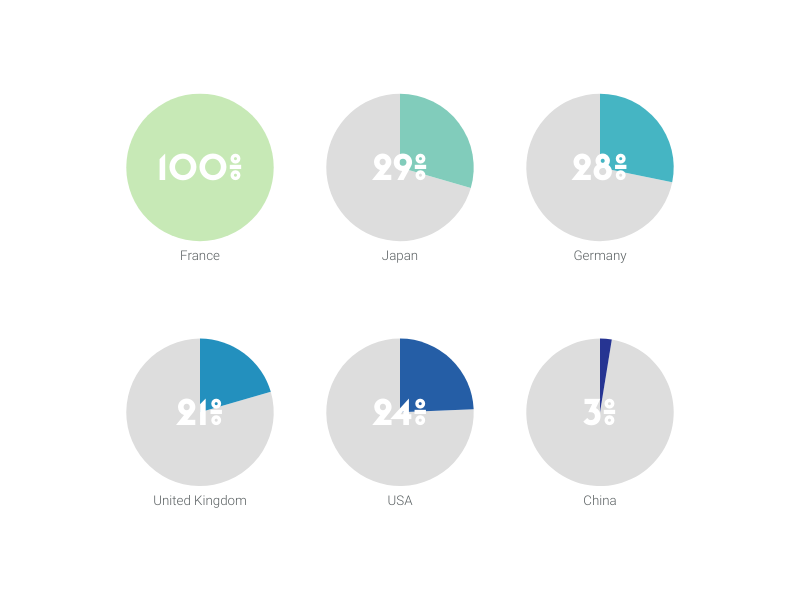 This is an example of Vizzlo's
"Multiple Pies Chart"
Place up to six pie charts on a single page. A modern alternative to a bar chart.