The Catalan Independence Referendum, 2017
Nationalism and extreme sentiments have polarized Catalonia. Pro-independence advocates and politicians have set the political battleground to push an independence referendum on October 1, 2017, doomed to be ruled unconstitutional. New regional elections in December will define how negotiations will evolve. Read more to understand the secessionist crisis.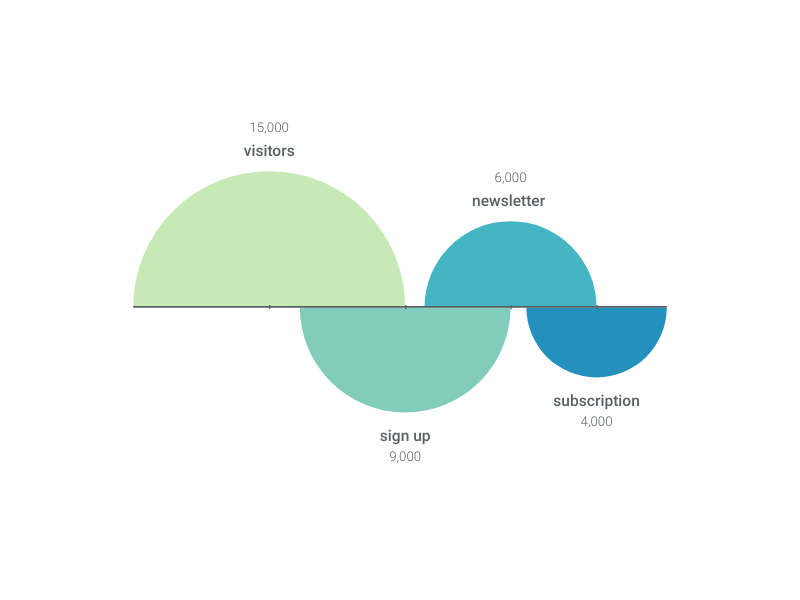 This is an example of Vizzlo's
"Retention Chart"
Visualize your user retention or any other simple data series using a set of sequential half circles.
Finance & Economics Sales & Marketing