The Bundesliga will restart next weekend following the Covid-19 pandemic shutdown.
Bayern Munich is at the top, closely followed by Dortmund, Leipzig, and Gladbach. Interestingly enough, the same four teams at the same time in the previous season. At least the teams are closer together. This gives us hope for an exciting season finale.
The race for the European Cup places also promises excitement. Bremen mired in the bottom of the table. They need to reproduce the form from last season if they are to stand a chance of avoiding relegation.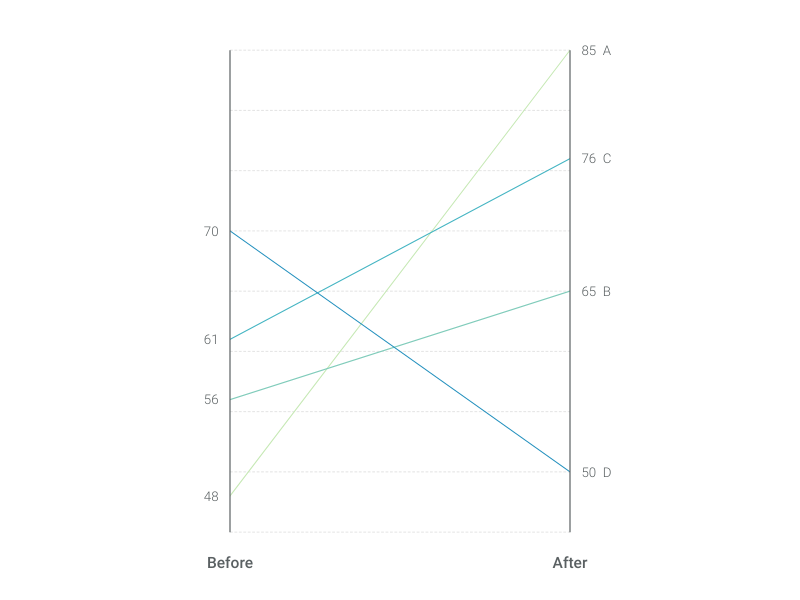 This is an example of Vizzlo's
"Slopegraph"
Visualize a before and after story with a focus on slopes.