PROPORTION OF FREEMEN AND SLAVES AMONG AMERICAN NEGROES
At the Exposition Universelle in Paris in 19000 creative artists showcased their work. One of which was the American social activist, sociologist, socialist, historian, civil rights activist, Pan-Africanist, author, writer and editor W.E.B. Du Bois.
His work was considered as "an attempt to give, in a systematic and compact a form as possible, the history and present condition of a large group of human beings", as Du Bois has put it himself.
Unfortunately, the impact of the exhibition was limited and although Du Bois received a gold medal for his role as a collaborator and compiler of materials for the exhibition, the white American press did not cover it. Not wanting to give up the fight, Du Bois published his masterpiece, The Souls of Black Folk, just three years later.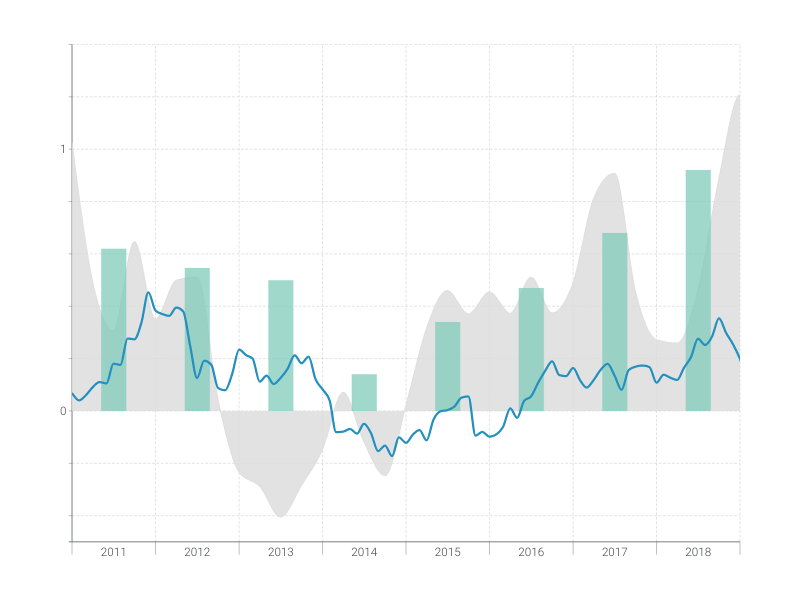 This is an example of Vizzlo's
"Time Series Graph"
Complex time series graph to visualize detailed financial data.