Christmas Dinner Across the World
In the Western world, we may think of roast turkey as being synonymous with Christmas, but it's actually not the most popular main dish across the world!
Pork is eaten more widely around the globe with its origin in the Germanic Yule festival, at which a whole roasted wild boar was eaten to celebrate the hunters of the forest. This tradition has carried on to modern day Christian winter holidays.
Twelve dishes of fish and vegetables are eaten in many Eastern European countries in observance of the 12 Apostles and the food thought to have been eaten at the Last Supper.
In Japan, who mostly celebrate Christmas as a secular holiday, fried chicken has become the meal of choice after a successful advertising campaign by KFC during the 1970's. Japanese families have to place their Christmas KFC orders weeks in advance to secure their chicken on this busiest day for the chain!
For other countries, popularity is due simply to the availability of certain animals - fish and seafood for island nations, beef and goat for countries with large areas of grazing land, and game in regions thick with forests.
Though rates of vegetarianism and veganism have hit record highs this year, it's still not enough to replace meat and fish as the most popular Christmas dish in any of the countries we have data for–the highest estimate of a veggie Christmas-day dinner falls at around 12% of British people, while turkey will probably be eaten by the majority (roughly 76%).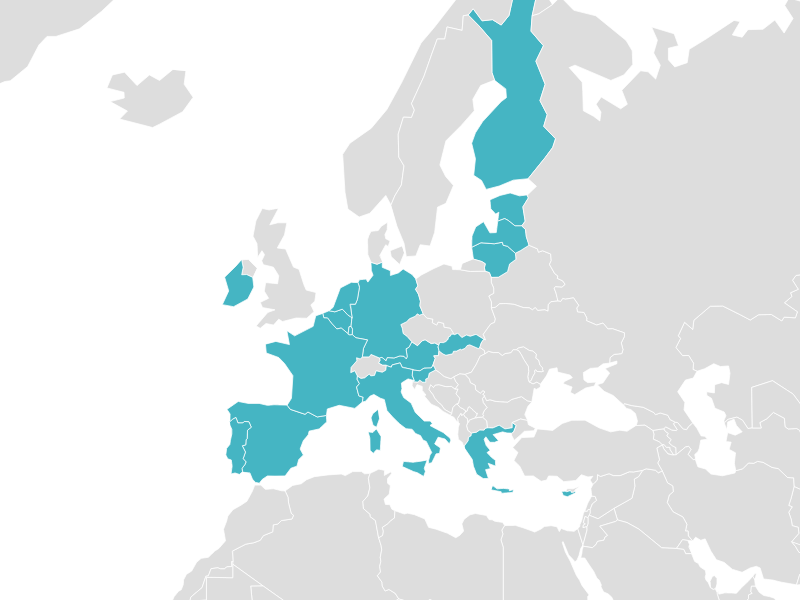 This is an example of Vizzlo's
"World Map"
A zoomable map for highlighting any number of countries of the world by clicking on them.