Portfolio: 100+ Vizzlo charts and graphics
Bird's-Eye Funnel BETA VERSION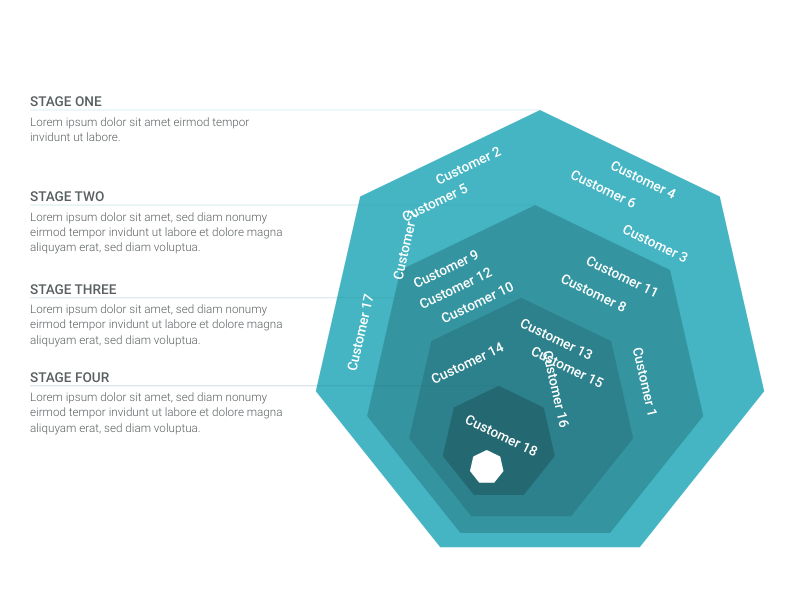 From prospecting a new client to the closing of a deal, the sales process has many steps, each with risks and chances to observe.
This vizzard helps you to visualize the whole process from another perspective: a bird's-eye view, i.e. from an elevated positon into the center of the funnel—a visual effect that stresses an "in-depth" approach. Additionaly, it offers you extra room to detail your stages and rank your customers progressively.
It is a great visual aid to communicate your organization's sales process to new team members, superiors or investors, facilitating analysis and decision making.
Check/uncheck the box "Round" to choose to display your funnel chart with circles instead of polygons.
Use Cases
Sales & Marketing
Pitchdeck essentials for Startups