Portfolio: 100+ Vizzlo charts and graphics
Feedback Loop BETA VERSION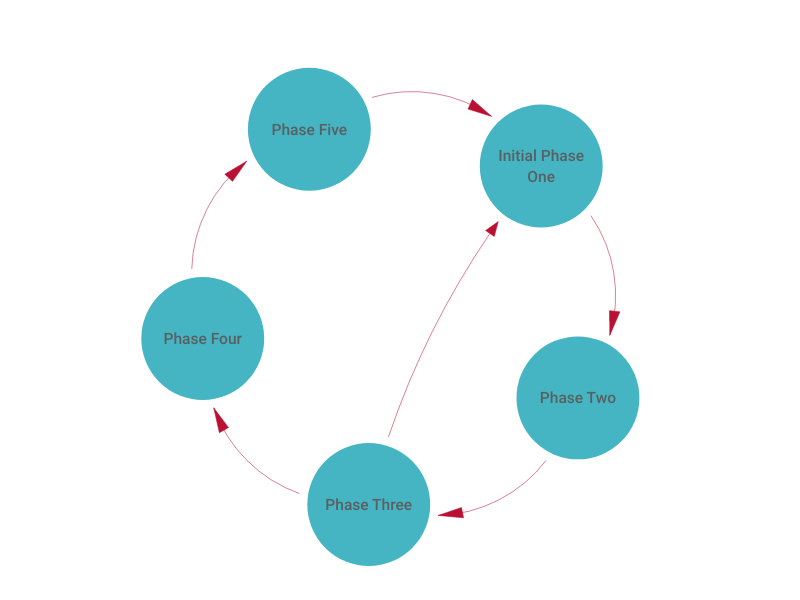 Used in education, customer care, project management (and in a myriad of areas), the concept of feedback is a synonym for an ongoing learning process and a key mechanism for performance improvement. The logic behind it seems to be clear: a circular causality/a self-closing chain of cause-and-effect.
The feedback loop diagram helps you to visualize this chain, namely the outputs that along with a process are rooted back as inputs. This visualization is crucial to communicate and understand the whole process, as well to facilitate decision making.
Vizzlo's feedback loop is very simple to create: you just need to enter your stages!