Portfolio: 100+ Vizzlo charts and graphics
Progress Bar Chart
(7)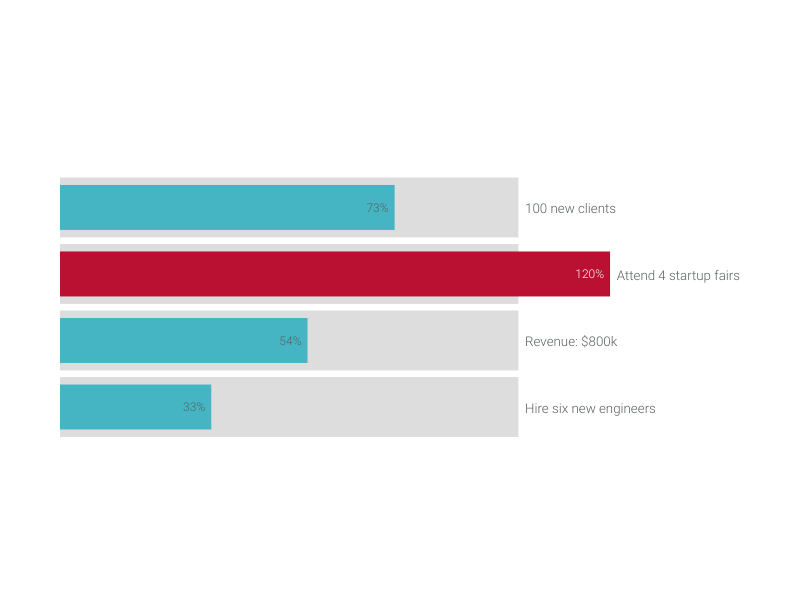 What is a progress bar chart?
The progress bar graph displays filled bars that proportionally indicate how much of a planned activity or goal has been completed.
After defining your project goals and milestones, this chart helps you to visualize and keep track of your team's work.
How to make a progress bar chart with Vizzlo?
Make an elegant progress bar chart online to visualize and communicate the status of your project with ease.
Select any bar to edit it.
Use the active cards to change labels, values and to highlight the selected bar.
You can also use Vizzlo's spreadsheet to enter your data.
Pro tip: If your team has exceeded the goals (we, too, think that's great!), the chart will display any progress made beyond 100%.
Progress bar chart maker: key features
Custom colors
Highlighted bars
Optional labeling of values
Displays exceeded goals
Use Cases
Project Management
---
Examples
---
You might also like