HAPPY PLANET INDEX: TOP TEN RANKED COUNTRIES
The Happy Planet Index (HPI) measures just how efficiently are the different countries making use of the environmental resources available to them, to lead a happy and long life. This index takes into consideration four factors: Wellbeing, Life expectancy, Inequality of outcomes and Ecological footprint to calculate their HPI score. In this Bubble Chart, we can see the data of the ten best-ranked countries, plus their Wellbeing raking, and their ecological footprint. Click here to find out all about this research by the New Economics Foundation.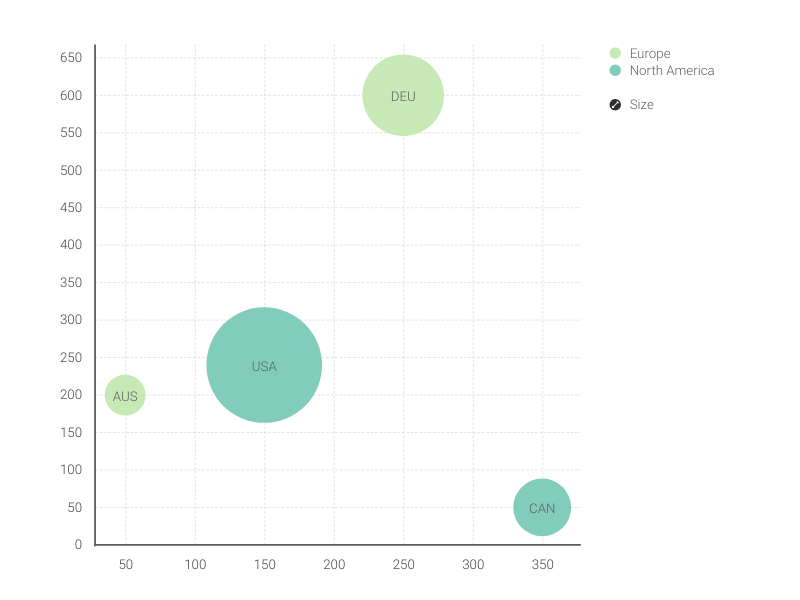 This is an example of Vizzlo's
"Bubble Chart"
A multivariable graph for visualizing and comparing up to four dimensions/data series.