Berlin Airport Construction delays
Nine years behind schedule and more than €4bn over budget, Berlin's new international airport "Willy Brandt" is about to open its doors on October 31, 2020.
The construction of Berlin-Brandenburg Airport has suffered from ongoing delays due to a number of problems. The chart shows the total of 11 announcements concerning the completion of the airport.
Source: wikipedia.org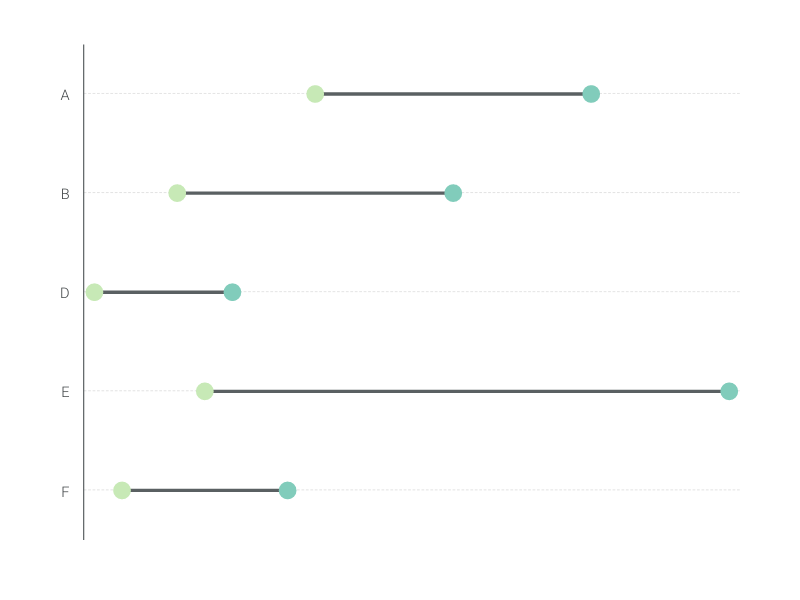 This is an example of Vizzlo's
"Range Plot"
A range plot is a great choice if you want to highlight the difference between two values rather than the values itself.