Football Home Advantage in Times of the COVID-19 Pandemic 
In Football, home teams traditionally win more matches than away ones, just like in any other sport. This is often explained by the support of local fans.
From January 2015 to March 2020, home teams won >44%, according to a recent study by CIES Football Observatory. After the outbreak of the COVID-19 pandemic and the closure of stadiums to the public, this figure went slightly down.
In Switzerland, home teams were most successful after the closure of stadiums to the public than before. The greatest decrease in the percentage of home wins was recorded in the Greek top division, followed by the Austrian and German ones.
It is yet to be seen how these results will develop in the coming season as the amount of data grows.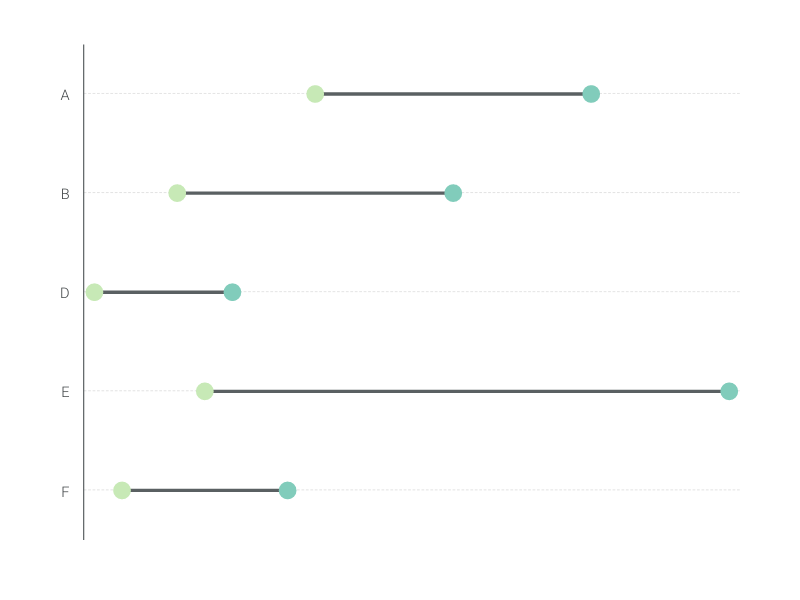 This is an example of Vizzlo's
"Range Plot"
A range plot is a great choice if you want to highlight the difference between two values rather than the values itself.