Gender Pay Gap in East and West Germany
The difference between West and East Germany in the gender pay gap in 2019 is significant, according to a study from the Hans Böckler Foundation. Overall, the two parts of the country have hardly come closer over time.
Not only have earnings between the sexes come only slightly closer together, but there is still a clear difference in gross wages between the formerly divided regions. The gender pay gap was almost 7% in East Germany in 2019, compared to a difference of about 21% in West Germany.
---
Source: boeckler.de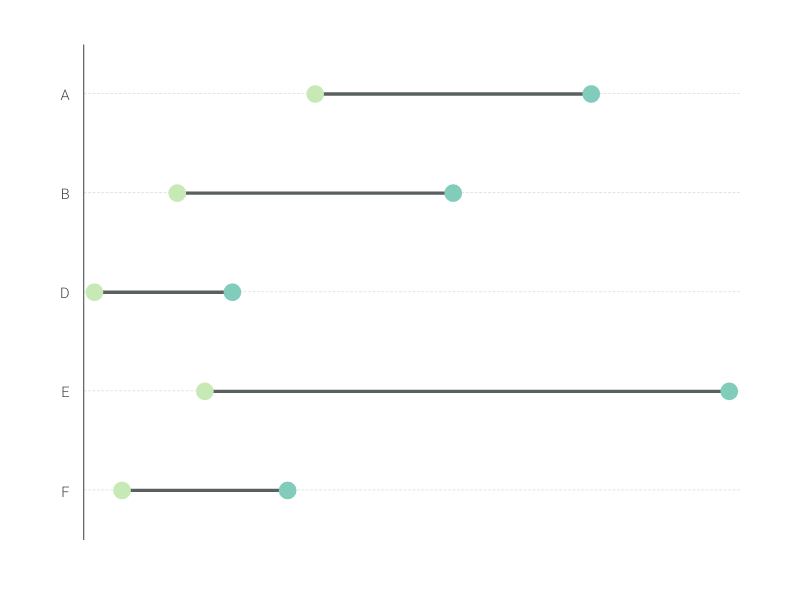 This is an example of Vizzlo's
"Range Plot"
A range plot is a great choice if you want to highlight the difference between two values rather than the values itself.