Growth of billionaire wealth 2009 –2020
According to report by the Swiss bank UBS and PWC found that April and July 2020, billionaires increased their wealth by more than a quarter (27.5%), just as millions of people around the world lost their jobs or coped with government programs.
The UBS report did not rank the fortunes of the world's wealth, but the richest person on the planet is Jeff Bezos, the founder and chief executive of Amazon, with $189bn, the Guardian. Bezos's wealth has increased by $74bn so far this year, according to the Bloomberg billionaires index, due to the surge in Amazon's share price as more people turned to the company.
Source: pwc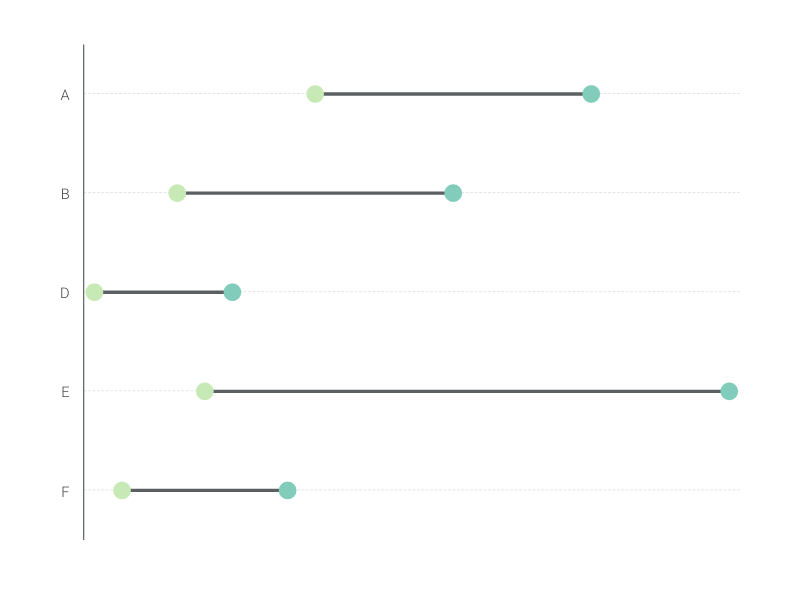 This is an example of Vizzlo's
"Range Plot"
A range plot is a great choice if you want to highlight the difference between two values rather than the values itself.