Visualizing Auto Insurance Rate by State in 2020
Michigan is the most expensive state where you can get car insurance. By far the most expensive state. Maine is at the other end of the spectrum.
In times of lockdown people drive less often, have fewer accidents and therefore insurance companies have higher profits. This means that you could make significant savings by switching to the cheapest policy available.
Data can be downloaded here: https://data.world/makeovermonday/2020w20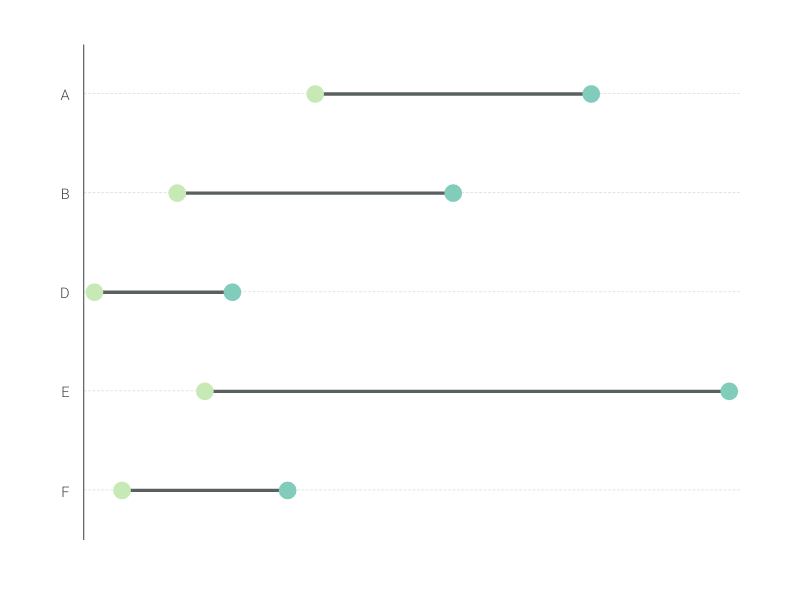 This is an example of Vizzlo's
"Range Plot"
A range plot is a great choice if you want to highlight the difference between two values rather than the values itself.