Keeping up with Cryptocurrencies
2018 continues to be a less than stellar year overall for cryptocurrencies as Bitcoin has recently hit its lowest price point since October of last year. Other leading cryptocurrencies seem to have been adversely affected by the drop, many of them suffering losses of at least 10% to their overall value. Despite the popularity and hype surrounding blockchain and cryptocurrencies, a recent poll released by Harris Insights indicated that 41% of Americans aren't interested in investing citing volatility as a reason.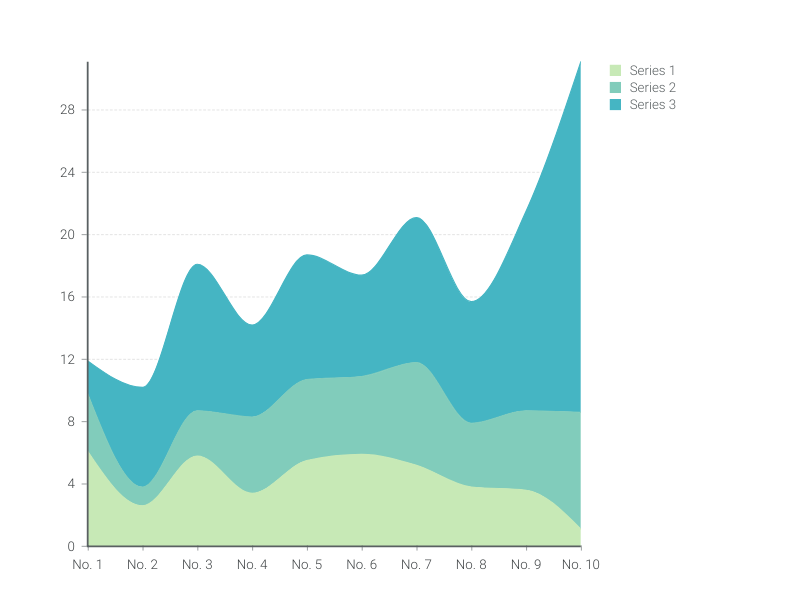 This is an example of Vizzlo's
"Stacked Area Chart"
Easily visualize changes of cumulative data series using the stacked area chart.