Portfolio: 100+ Vizzlo charts and graphics
Milestones as Arrow
(16)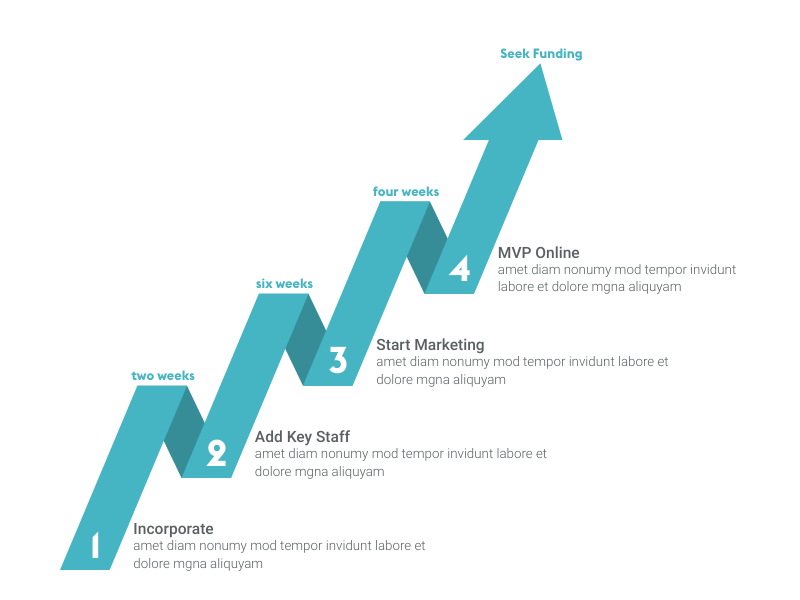 Features
Intermediate steps
Different enumeration styles: numbers, letters, and none
Custom colors
What is a milestones as arrow chart?
This chart is a sophisticated variation of a simple milestone plan. It can illustrate a sequence of events or stages towards a goal, as well as a process flow with consecutive steps.
Because the arrow evolves upwards, this chart is a powerful visualization that conveys the idea of progress and growth, as well as a sense of success/achievement.
How to create a milestones as arrow chart?
The milestones as arrow chart is engaging and very easy to create:
Click on the elements to start editing them.
Drag and drop the milestones to reorder them.
Use the active cards in the sidebar to customize colors.
Optionally enter your data using the spreadsheet.
Use Cases
Project Management
Pitchdeck essentials for Startups
---
Examples
---
You might also like