Portfolio: 100+ Vizzlo charts and graphics
Puzzle Chart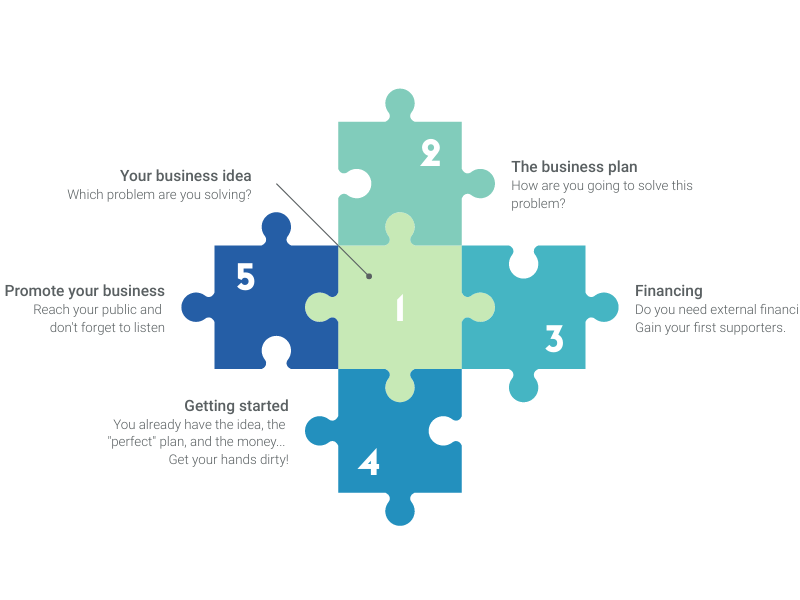 Features
Custom colors
Optional enumeration
Up to five pieces
What is a puzzle chart?
A puzzle chart is a greate option to visualize interlocking processes or elements as a means of making sense of a part-to-whole relationship. Every jigsaw piece has a proper position and specific connections, helping to conceive a bigger and more complex picture of processes, structures or of your business.
You can plot up to five interlocking pieces with this vizzard, which adapts its form automatically.
How to make a puzzle chart with Vizzlo?
Create a beautiful jigsaw puzzle chart in seconds! Follow these easy steps:
Click on the pieces to directly edit them: you can give each of them a title and a small description.
Use their respective cards in the sidebar as a support to enter your text and change colors.
Explore the customization options of the tab "APPEARANCE" in the sidebar: choose your favorite theme or customize one.
Choose to number your pieces by checking/unchecking the "Number items" box.
Use Cases
Sales & Marketing
---
Examples
---
You might also like